Hyper Extended Worlds 2019 at Gencon has wrapped. With 14 players, one stood alone at the top with a perfect 4-0 record - Thor Baggs let his Hatred flow through Oiler Stadium and emerged victorious.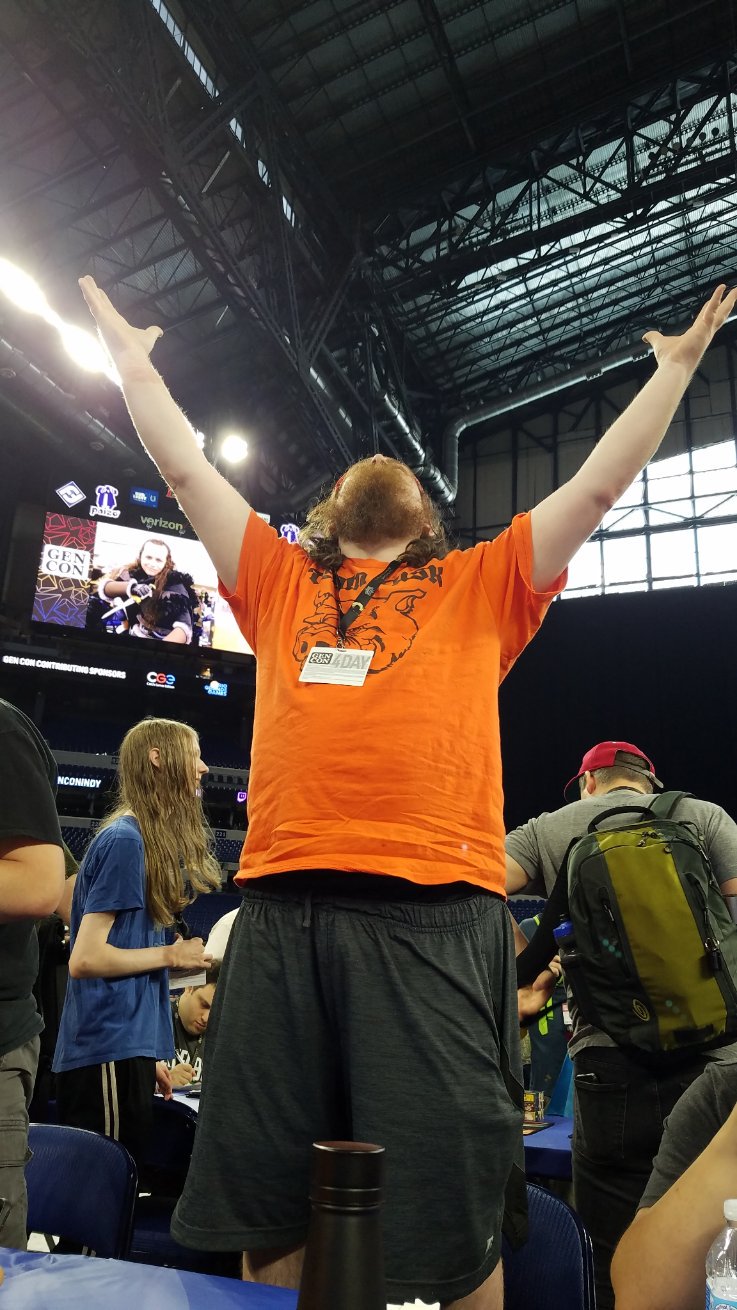 Standings:
1st 4-0 Thor Baggs (Hatred)
2nd 3-1 Chris Langston (Waterworld, AKA Fuck Rhystic Study)
3rd 3-1 Matt Webster (Storm)
4th 3-1 Sean O'Brien (The Neverending Story - UW Control)
5th 3-1 Kyle (Rg Goblins)
6th 2-2 Jaco (UGw Oath Still)
7th 2-2 Zack Wilson (Green Stax)
8th 2-2 Ian (Rg Goblins)
9th 1-3 Justin (High Tide)
10th 1-3 Joe (RG Kavu Aggro)
11th 1-3 Sam Lowe (Green Stax)
12th 1-3 Joshua Perschbacher (Green Stax)
13th 1-3 Parker (Fluctuator)
14th 1-3 Brendan Hagan (BR Garbage)
Thanks to all the new faces that attended. It was great to see some fresh approaches to the format and a varied swath of decks.
Images
---